Japan Food Export Fair
Fill out the application form below to register
for JAPAN'S FOOD EXPORT FAIR.
We will offer you the tickets for the fair.
This is a huge presentation of Japanese food including seafood, beverage, alcohol, seasoning, tableware/kitchen tool, health & beauty food, agri-food/meat, processed food, Japanese tea, and confectionery/snack.
We believe that it is a great opportunity for you guys to know the Japanese food that you have never known yet.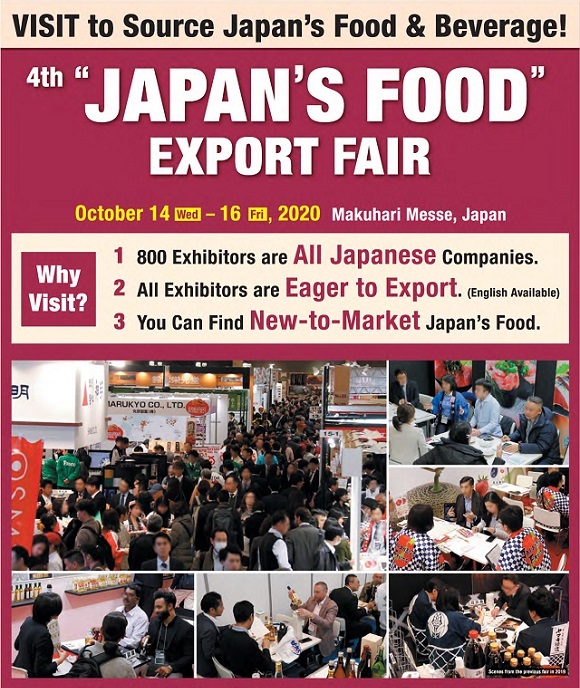 JAPAN'S FOOD EXPORT FAIR Request Form